Designed to international standards, the Passenger Terminal at Toowoomba Wellcamp Airport offers easy access for travellers of all abilities.
Passengers who require assistance with check-in, baggage drop or boarding the aircraft should ensure that their airline is informed of this requirement at the time of booking.
For more information about services at the Toowoomba Wellcamp Airport, read the Disability Access Facilitation Plan and the Accessible Facilities Map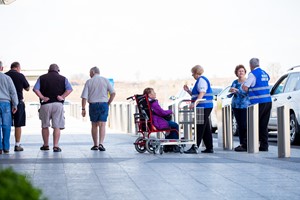 Accessible parking bays are available in the car park for those displaying Disability Parking Permits. These bays are located closest to the terminal building with single level access to the pedestrian walkway, featuring tactile guides. 
A set down zone with single level curbside access is available at the front of the terminal.
Accessible bathroom facilities and parent rooms are available on both the land side and air side (departure lounge) areas.
Airport Ambassadors meet most arriving and departing flights, offering assistance to passengers with mobility needs.
Airport Security Screening team members receive ongoing training and provide friendly, efficient service to passengers and visitors to the Airport.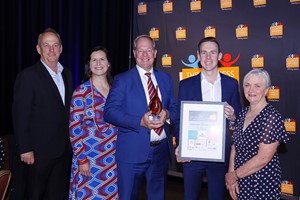 AWARD WINNING AIRPORT
An anonymous nomination in the category 'Innovation and Access' saw Toowoomba Wellcamp Airport enter and win the 2019 Business Disability Awards of Australia, Toowoomba & Darling Downs.