Thinking of a career in Aviation?
Toowoomba Wellcamp Airport is a world class aviation facility located at Toowoomba, west of Brisbane.  Representing a spirit of audacity and excellence, Toowoomba Wellcamp Airport is creating an exciting, opportunity filled future, with new possibilities and connections for the people of Queensland.
For current vacancies search 'Wellcamp Airport' on Seek or submit your resume direct to our HR Department here.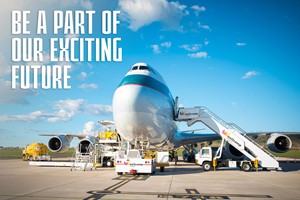 AIR CARGO DEVELOPMENT MANAGER
With a fast growing domestic passenger business, and a burgeoning, award winning international air cargo business, Toowoomba Wellcamp Airport seeks an ambitious and talented Air Cargo Development Manager to take this growing business to the next level, and realise the organisational vision of becoming Australia's newest air cargo hub.
For current vacancies relating to the Qantas Group Pilot Academy, please visit the website of the official training provider, FTA Queensland here.