Airport Tours are available to selected community interest and education groups, subject to the availability of an Airport Team member. 
Although we welcome interest in the airport by our community, tours are subject to availability and need to take into consideration the day to day operational requirements of the Airport.
Please scroll down for more information.
A BIT OF HISTORY
Toowoomba Wellcamp Airport (WTB) located in Toowoomba provides interstate, intrastate and international connectivity for the Darling Downs, Granite Belt, Surat Basin and Southern Downs regions.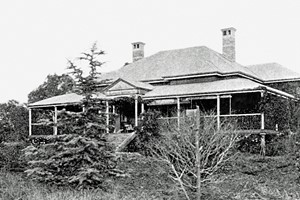 The name, Wellcamp comes from the rural district name as well as the original property name, Wellcamp Downs.  Once home to a horse stud, the sprawling country landscape around the Airport still delivers a true country feeling as the sun sets over the Toowoomba landscape.
As the gateway to South West Queensland, our new state-of-the-art terminal features a contemporary design using lots of glass and light, simple clean lines and a mix of timber, polished stone flooring and exposed concrete features.
The 8,000square-metre terminal was designed by award-winning Guida Moseley Brown (GMB) Architects and constructed by Toowoomba-based FK Gardner & Sons.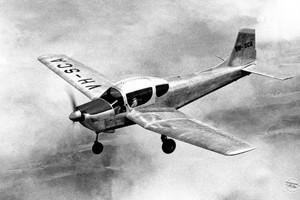 Aligning itself with the Rich Traditions, Bold Ambitions message of the Toowoomba Region, careful thought was put into décor elements within the Airport. One such decision being to acquire the Southern Cross Aviation SC-1 prototype as a statement piece to hang pride of place terminal. Built at the Toowoomba Foundry in the late 1950s, it made its first flight in 1961. The plane was placed in storage before being put on display at Moorabbin Aircraft Museum in Melbourne. It was loaned to the Oakey Army Aviation Museum in 2002 for a 10-year lease and bound for Melbourne when the Airport acquired it.
As Australia's first privately funded, public airport, the first greenfield airport to be built in Australia in over 50 years, and Queensland's newest cargo hub with a dedicated weekly 747-8 Freighter service, Toowoomba Wellcamp Airport is itself entering into the history books. And, when you choose to fly local, you too become a part of history in the making.
Toowoomba Wellcamp Airport has opened opportunities for the region that were never there before - from international travel connections to worldwide freight distribution.
From Toowoomba to the World.
CONSTRUCTION & MILESTONES
Toowoomba Wellcamp Airport and Wellcamp Business Park, were constructed by Wagners, an Australian-owned infrastructure, construction and materials company with interests across the globe.

2012 - 2014: Airport is constructed over 19 months.
2014: Operations commence (22 Qantas passenger services p/week to Sydney)
2015: Regional Express commences passenger services to Western Queensland
2015: Winner AAA Large Regional Airport of the Year 
2015: Winner AAA Airport Innovation & Infrastructure Development Award 
2015: Cathay Pacific first freighter flight, which is also the first international flight 
2016: Airnorth commences passenger services with an inaugural flight to Cairns
2016: Qantas operates the first international passenger flight to China (TSBE Access China)
2016: Cathay Pacific commence scheduled cargo operation
2016: Australian Government includes Toowoomba Wellcamp Airport in the Regional Package as a Regional International Gateway
2016: Restricted Use International Designation granted by the Australian Government
2017: Currently Australia's fastest growing airport with 80 passenger services per week and 1 international air freighter.
2017: Winner AAA Innovation and Excellence Award - Commercial
2018: Winner AustCham Westpac Australia-China Business Excellence Award in the Construction, Infrastructure and Natural Resources category
AIRPORT TOURS
Airport Tours are available to selected community interest and education groups, subject to the availability of an available Airport Team member.
Tours must be booked at least 4-6 weeks in advance;
Tours are booked by calling the Airport Administration on 07 4614 3200;
Preference is given to Tuesday and Thursday bookings to take into consideration other operational requirements.
Tours are only available during normal business hours.
Guided tours are offered for a minimum of 10 patrons at a time.
TOUR PRICES
Tour
Cost
Tour & morning tea
$20 pp
Tour & lunch 
$30 pp
Morning tea only
(self-guided tour)
$12.50 pp
Alternate drop lunch
(self-guided tour)
$25 pp
School Groups
Exempt from the tour fee.