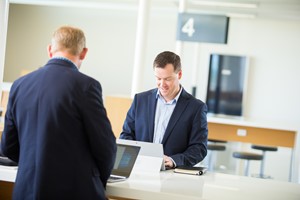 It's easier to connect with free, high-speed Wi-Fi throughout the passenger terminal.
Turn the Wi-Fi settings on your device on and search for @WTB - Free Wifi in your network list.
Follow the once-off sign-on instructions and benefit from a reliable internet connection whilst in the airport, without the need to use your own data.
Just one more way, we are helping you connect to your world.