26 March 2019
Direct, daily flights between Sydney and Toowoomba on Qantas saves you time and money when visiting the Darling Downs. With 60+ flights per week, the Airport is further serviced by Airnorth (direct between Toowoomba and Melbourne and Townsville) and Regional Express (direct to Western Queensland).
Toowoomba Wellcamp Airport is Australia's newest airport, featuring a modern, architecturally designed terminal and efficient, friendly service. You can read more about the airport and its construction milestones on our Explore Page.
LOCATION LOCATION LOCATION
The Airport is located in close proximity to the business and agricultural centres of the Darling Downs, giving you easy drive times to the region's major towns. Approximate drive times from Toowoomba Wellcamp Airport are:
TRANSPORT AT THE AIRPORT
The Airport's location allows easy access to the Toowoomba CBD and the surrounding regions through a network of well marked highways and transport services at the airport.
The Wellcamp Shuttle meets all Qantas flights and can be pre-booked online, or find one of the shuttle's friendly team members at the baggage carousel on arrival.
All major car hire companies are represented on site and booking in advance is recommended. Remember to tell your hiring company that you want to collect from Toowoomba Wellcamp Airport.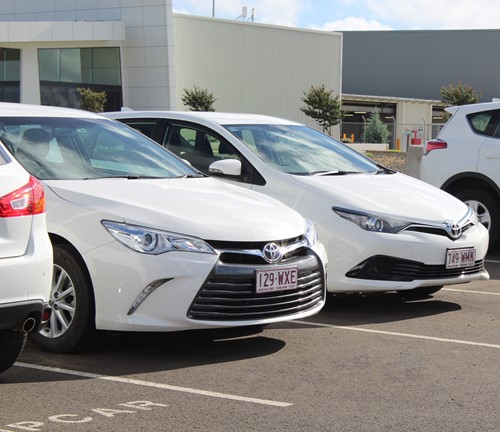 PERFECT SPOT FOR A DRINK & A BITE
At Altitude Bar & Café in the departures hall, you can find a great cup of coffee, a menu inspired by regional flavours and a place to charge your laptop and enjoy free WiFi whilst you catch up on life.  
Our plane spotting community, friends and family of travellers* are all invited to enjoy the café, which offers an uninterrupted glass enclosed view of the runway and apron - perfect for viewing airside activity. (*Non-travelling public are still subject to standard airport security screening procedures).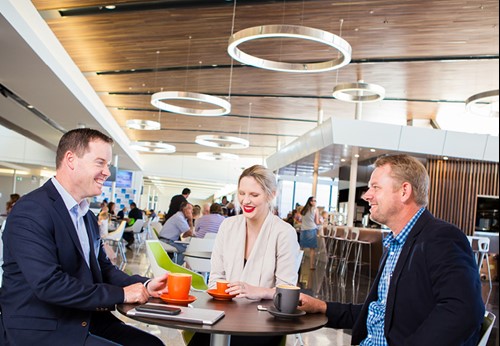 VISIT FOR BUSINESS, COME BACK FOR THE WINE & FESTIVALS
Our regions are alive with incredible events!   e wrote a great blog post earlier in the year offering you a wonderful Long Weekend Cheat Sheet to maximise your 2019 public holidays. But with so much to do, it might be handy to know where to find the annual regional calendars for events in the Darling Downs region:
Get up close and personal with our stunningly beautiful outdoors and wildlife, tackle some of the many spectacular National Parks trails – get your mountain bikes out – or simply kick back and enjoy the peace.
Follow the link to the Event Calender for major upcoming events across the Darling Downs.
Somewhere in Southern Queensland Country, someone just like you is lost in the moment. You see, it's somewhere you and your family and friends can quickly forget about everything on the daily 'to-do' list.
While their history may be rich in agriculture and energy production, the Western Downs is much more than just solar and sorghum. From watermelon skiing to opera, the Western Downs has a reputation for hosting fantastic events. This year is no exception, and with the exciting line-up of events underway for 2019, Council is calling it 'The Year of Festivals'.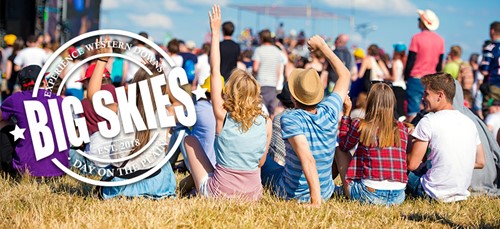 Southern Downs & Granite Belt Region 
Swap the city hustle for a country escape and let us show you how to live the good life in our backyard, just 1hr 10mins from Toowoomba Wellcamp Airport, the Southern Downs & Granite Belt region has the perfect mix of breathtaking natural landscapes, immersive wine experiences, fresh local produce and exhilarating events celebrated across four distinct seasons.