09 May 2019
Located on the north-eastern coast of Queensland, Townsville is Australia's largest urban centre north of the Sunshine Coast and home to an excellent calendar of not-to-be-missed events in 2019. If you're dreaming of long tropical beaches – think The Strand; if strolling through riverfront parklands and diving the Great Barrier Reef's native flora and fauna is your ideal digital device detox, then Townsville is the place to be.
To make sure you don't miss out on any of the event action planned for 2019, we have prepared this handy blog post with direct links to the events will help you clear your schedule and book in some holiday time.
Fly direct from WTB TO TSV
Get to Townsville quicker than ever before when you fly direct from Toowoomba Wellcamp Airport (WTB) to Townsville Airport (TSV).  Toowoomba Wellcamp Airport is located under 20 minutes from the Toowoomba CBD and with affordable, secure parking from $5 per day your holiday can start a lot quicker than if you took the big drive to a big city airport.
Airnorth offers direct flights between Toowoomba and Townsville from Toowoomba Wellcamp Airport. Airnorth is a full-service airline that offers extra leg room, quality service, a meal on every flight and generous luggage allowance.
Now, let's tick off the event bucket list...
15 JUNE - Gold Cost SUNS vs St Kilda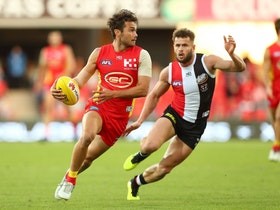 Townsville will host its first ever Toyota AFL Premiership Season match in 2019 when the Gold Coast SUNS host St Kilda at Riverway Stadium on Saturday, 15 June. Head here for tickets and more information.
01 JULY - North Australian Festival of Arts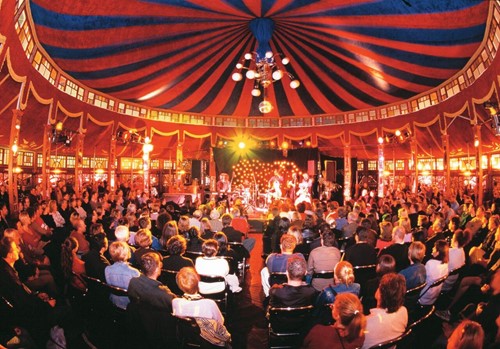 The hit punk cabaret act Bernie Dieter's Little Death Club will perform in one of the two Spiegeltents returning to Townsville for the inaugural North Australian Festival of Arts (NAFA). This month long festival off the back of the Supercars Watpac Townsville 400 will entrench Townsville as the Arts capital of the North and is set to become the regions' own fringe festival. Read more about the event here
05 JULY – Supercars WATPAC Townsville 400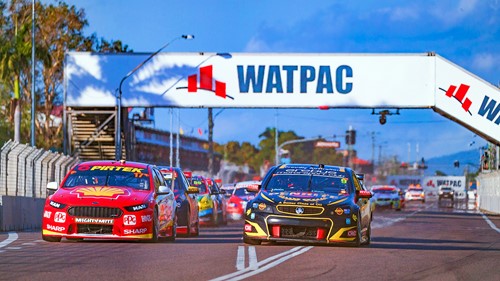 Heading to Townsville North Queensland for the thunderous roar of the Watpac Townsville 400? Why not take some time to explore the region. The official event website offers a fantastic list of must-do's in the region.
25 JULY - NRL Premiership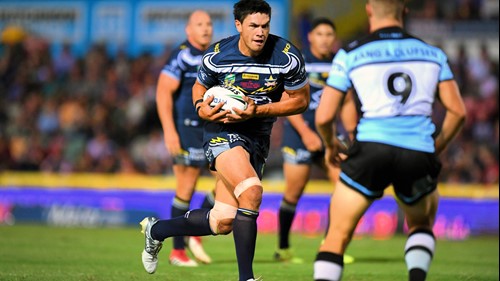 Be a team player and make some noise on the sidelines at the 1300SMILES Stadium in Townsville for these NRL Games. Get up to date with all the fixtures here 
Saturday 8 June Cowboys vs Sea Eagles Tickets
Friday  14 June Cowboys vs Wests Tigers Tickets
Saturday 20 July Cowboys vs Rabbitohs Tickets
Thursday 8 August Cowboys vs Broncos Tickets
Friday 23 August Cowboys vs Panthers Tickets
Thursday 29 August Cowboys vs Bulldogs Tickets
26 JULY - Australian Festival of Chamber Music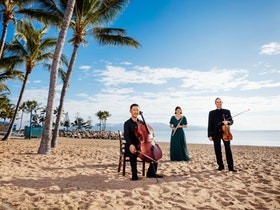 The 29th Australian Festival of Chamber Music will bring 25 concerts and 5 special events to Townsville, which will include the hugely popular morning Conversations, full-length evening concerts, a magical concert on the beach of Orpheus Island and a concert on Magnetic Island. Buy your tickets here
26 JULY – 4 AUGUST Strand Ephemera
Held biennially Strand Ephemera is the North's Sculpture Festival. With a focus on works being 'ephemeral' for the short-lived exhibition of around 10 days, artists are encouraged to use inexpensive materials to compete for the AUD10,000 prize. Get all the details here.
16 AUGUST - Townsville Triathalon + Multisport Festival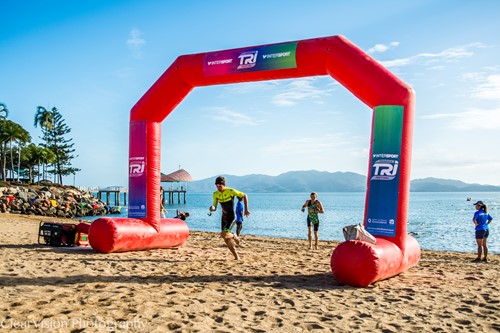 Australia's largest triathlon event takes place in Townsville over two weekends in August and includes 22 events. The first weekend (16-18 August) of the Townsville Triathalon + Multisport Festival will feature the on-road racing events and the second weekend (24-25 August) will see a brand-new suite of off-road events including an extreme competition that includes mountain biking. Get all the detail here
29 AUGUST - Magnetic Island Race Week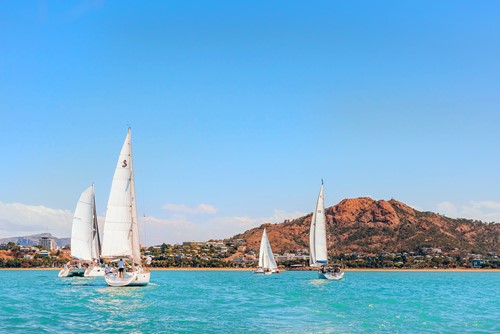 The 13th annual SeaLink Magnetic Island Race Week will offer first class racing in crystal blue waters.  What is not to love about that thought? The regatta has been extended by one day this year and will run from 29 August to 4 September. Grab your ticket to a hot seat in paradise here
15 NOVEMBER - PBR Australia Grand Finals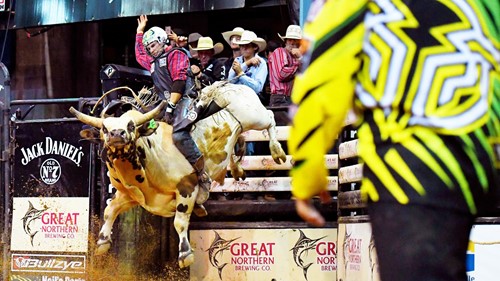 This marks the final, nail biting chapter of the year-long PBR calendar: the race for National Titles.  Imagine being in the arena for a showdown like no other when 22 riders go for glory in the most extreme bucking bull sport on earth. As the official website states 'expect the unexpected'. All you need to know is available here
More information + a handy Events Guide Link
Now that you are armed with the cream of the crop, browse on over to the official 2019 Events and Insider's Guide to Townsville for more and start planning your travels from Toowoomba to the World!
Credits & Sources | Images & Text
www.townsvillenorthqueensland.com.au
https://www.afcm.com.au/festival/buy-tickets
www.townsvilletrifestival.org.au
https://www.magneticislandraceweek.com.au
www.queensland.com/en-au/event/strand-ephemera