21 July 2022 - 01 November 2022
Toowoomba & Surrounding Areas
From country film festivals rolling out the red-dirt carpet to racing camels, outdoor operas and a massive spring celebration. No one celebrates local food and wine, history or life in the country quite like we do here in Southern Queensland Country  - so come join in the fun.
Jumpers and Jazz in July happens during July in Warwick, Southern Downs
Tara Festival of Culture and Camel Races  happens during August in Tara, Western Downs
Dalby Delicious and Delightful Festival happens during August in Dalby, Western Downs
Historic Leyburn Sprints happens during August in Leyburn, Southern Downs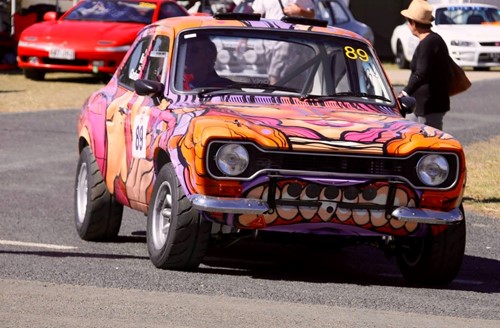 River Dragon Festival happens during September in St George, Balonne Shire
Blackbutt Avocado Festival happens during September in South Burnett
Toowoomba Carnival of Flowers happens during September in Toowoomba.
Warwick Gold Cup Campdraft and Rodeo happens 24 - 30 October in Southern Downs
On the last full weekend of October every year, the nation's top rodeo riders and the best broncs and bucking bulls gather for the Warwick Rodeo – known far and wide as "Australia's Most Famous". The riders and the bucking stock come together to try and prove the old saying wrong – "never the horse that couldn't be rode, never the rider that couldn't be throwed".
Granite Belt Art & Craft Trail happens 30 October - 1st November in the Granite Belt, Southern Downs