28 April 2017
It's the coolest place in Queensland and that compliment extends well passed its crisp air and breath taking frosts. The Granite Belt, is Queensland's favourite and most famous wine region, but it's not just the wine that will have you coming back. The amazing food, friendly locals and fresh air will have you visiting every chance you get!
One weekend is not enough, but you've got to start somewhere, so here's how to spend a (long) weekend in the Granite Belt.
DAY 1: FRIDAY – FLY AND DRIVE!
Fly directly into Toowoomba Wellcamp Airport, the closest airport to Stanthorpe, the heart of the Granite Belt. Positioned about 90 minutes away, Toowoomba Wellcamp Airport allows travellers to connect from all over Australia via Qantas, Airnorth and Regional Express.
Once you're on the ground, grab your hire car, put your sunnies on, prep your camera and set your GPS to scenic mode, the drive to the Granite Belt is one worth slowing down for. On the way you are going to want to allow time for photo-stops, lunch, strawberry picking and smelling the sunflowers.
You're about to pass through some of the richest agricultural land in Australia, so make sure you look out those windows! If you're up for some history, stop off in Nobby for lunch at Rudd's Pub – home of Dad and Dave. If animals are your forte the Darling Downs Zoo is home to Big Cats and Meerkats so cute you'll need to buy another SD card at the gift shop.
If you're visiting in Summer, Allora and Warwick's sunflower fields will take your breath away and just before you check-in to your room, pay a visit to Strawberry Fields to pick your weekends worth of fresh strawberries, you will not regret it!
NIGHT 1: FRIDAY – CHECK-IN AND INDULGE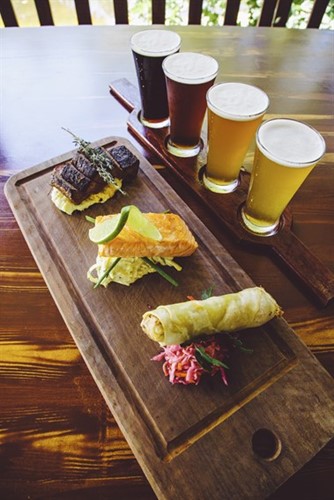 There are so many amazing places to stay in Stanthorpe particularly if you're into cosy log cabins and wood fires! Granite Belt Brewery Retreat is one of our favorites, but take your pick most are listed here.
At Granite Belt Brewery Retreat on arrival you will enjoy welcome drinks and a cheese platter, while sitting on your balcony overlooking the property's beautiful lake. Your minibar will be stocked with local beer and mini wines, but full bottles of local wine are available over the bar for around $25.
For dinner, head to the retreat's Brew Bar for a 4-course seasonal brewer's platter, which is to die for. It includes amazing local produce cooked to perfection, paired with the brewery's own beers. To finish you'll enjoy an equally amazing dessert combo, which will tantalise the taste buds and have you wondering what took you so long to visit this remarkable place!
DAY 2: SATURDAY – WINE DAY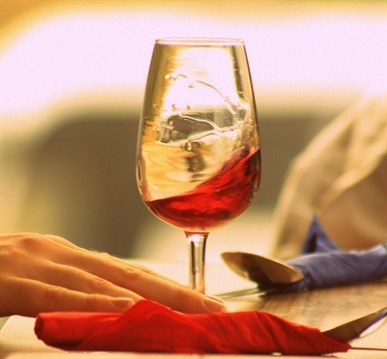 There are over 50 wineries on the Granite Belt Strange Bird Alternative Wine Trail including a number of James Halliday rated wineries. 
You will need a set of wheels and a designated driver to explore these 50 wineries as they are scattered throughout the Granite Belt. There are a number of services which will drive you around. You can generally there book online before you arrive or through your hotel reception when you arrive. You can choose a half day or full day tour; the full day tour includes a two-course lunch at one of the wineries you will visit.
For something truly unique, make sure you check out the Queensland College of Wine Tourism's Winemaker of a Weekend, where you get to make your very own barrel of wine. There is a catch though, you'll need to come back next year to drink it!
NIGHT 2: SATURDAY – WINE DINNER
After your day of adventure, you probably just feel like sampling a couple of the wines you no doubt purchased and munching on the local cheese and produce, which you picked up between wineries. However, if you're feeling up for it Whiskey Gully Wines Restaurant offers a Saturday degustation dinner which is well worth the visit.
DAY 3: SUNDAY – DETOX AND RETURN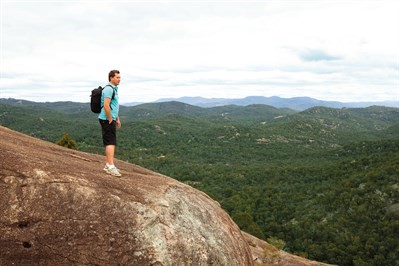 Ok, its almost time to get back to reality but before you head off, cross the border and take a trek through the Bald Rock National Park, which is about a 30-minute drive away. The summit climb is certainly worth it for the view. You'll need a couple of hours as the loop is 3.2km long and quite steep.
If you're not up for a hike Aloomba Lavender Farm may be more your style or take a mosey-on-through Markets in the Mountains where you can pick up some fresh baked goodies or a hand-made trinket to help you remember your trip to the Granite Belt.
Give yourself plenty of time to drive back to the airport just in case you want to stop off at any of those sites you spotted on your way out!
One the way home, start planning your next trip up to Southern Queensland! 
Getting there:
Book with Airnorth to fly from Melbourne, Townsville or Darwin. 
Book with Qantas to fly direct from Sydney or to connect from over 180 destinations worldwide.