31 July 2019
On Tuesday, 30 July 2019 the first ever Mill Relining Machine was exported from Toowoomba Wellcamp Airport.
Built in Toowoomba, the 35 tonne "CHINO" Russell Mill Relining Machine was bound for New Mexico USA and was loaded onto the weekly Cathay Pacific freighter service at Toowoomba Wellcamp Airport. Shipped in three pieces, the machine was transported to Hong Kong before connecting with a freight flight to Los Angeles and onward to its final destination in New Mexico.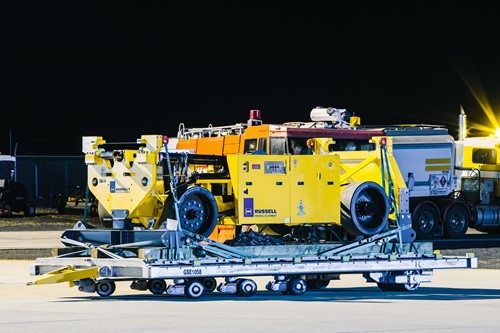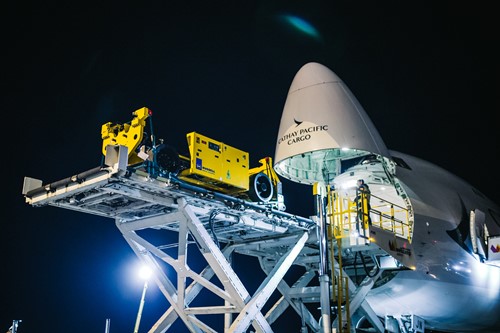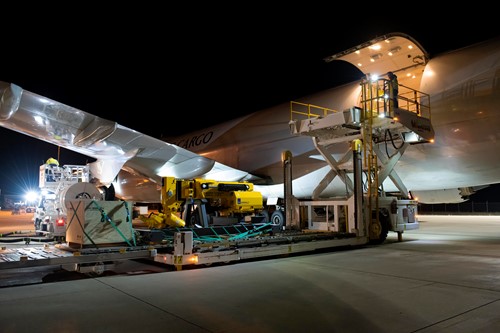 RME founder Dr John Russell was on hand to oversee this milestone occasion for RME and was joined by Denis Wagner of Wagner Corporation, David Janetzki MP, Trevor Watts MP and Toowoomba Mayor Paul Antonio.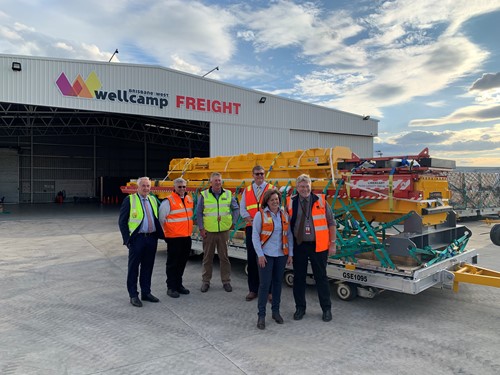 Pictured: Mayor Paul Antonio, John Howard (RME CFO), Denis Wagner (Wagner Corporation), Trevor Watts MP, Cherylyn Russell and Dr John Russell.
John Russell was a young Mechanical Engineer with five years' experience in the mining industry when he moved to Toowoomba in 1985 in order to realise his dream of inventing and manufacturing world-class mining and mineral processing equipment in Australia.  Today, RME is recognised as the world's leading designer, manufacturer and supplier of mineral grinding Mill Relining Machines and associated equipment.
"Wellcamp Airport has the only scheduled widebody freight service in Queensland and have handled shipments that range from live animals to restricted explosive materials", said Robert Kasch Toowoomba Wellcamp Airport General Manager.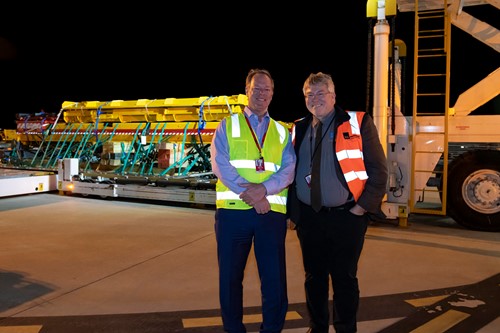 Pictured: Toowoomba Wellcamp Airport GM, Robert Kasch with Dr John Russell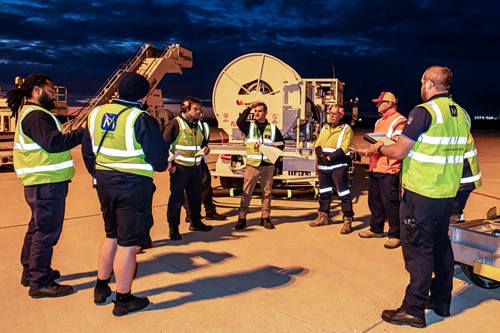 Pictured: Briefing before loading commences
From Toowoomba to the World.
Credits: Russel Mineral Equipment; Thru a Lens Media; Garry Wilkinson Photography