20 February 2019
HORSES FLY HIGH AT WELLCAMP
Equine International Airfreight export race horses from Toowoomba Wellcamp Airport
Toowoomba Wellcamp Airport (WTB) was the departure point for a large consignment of thoroughbred racehorses, for the first time on February 18.
Twenty-one thoroughbred horses, that were purchased through the Magic Millions Sales, on the Gold Coast, underwent pre- export quarantine requirements in preparation for their export from Australia. They arrived at Wellcamp a few hours before their departure time for some final health checks before being loaded onto the weekly Cathay Pacific Cargo service freighter bound for South Korea via Hong Kong.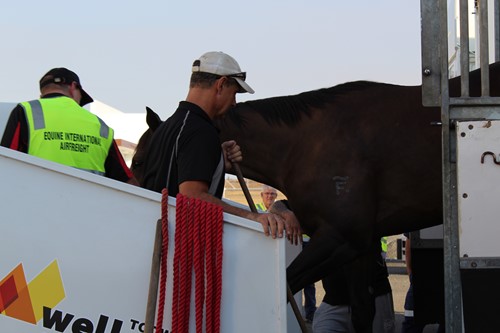 The horses were loaded into air stables that can comfortably fit 3 large horses in each container. During the flight they are monitored by experienced, professional flying grooms and provided feed and water.
Equine International Airfreight is the company that was charged with the responsibility for the preparation and handling of all of the logistics to ensure these horses arrive safely in their new home.
Managing Director Cameron Croucher added: "Moving horses from Australia is not uncommon, but it is uncommon to be moving horses directly out of Queensland to an overseas destination. This is largely due to the limitation of scheduled freight plane services that generally operate only out of Sydney or Melbourne airports."
"We have been working on this for quite some time and we are delighted that Toowoomba Wellcamp Airport has been so supportive to ensure the correct equipment and facilities are available to us to be able to transition the horses from their road transportation and onto the aircraft."
Of the twenty-one horses, there were 3 fillies, 9 geldings and 9 colts. They are nearly all 2-year old's that have been broken in and are ready to embark on a racing career in South Korea.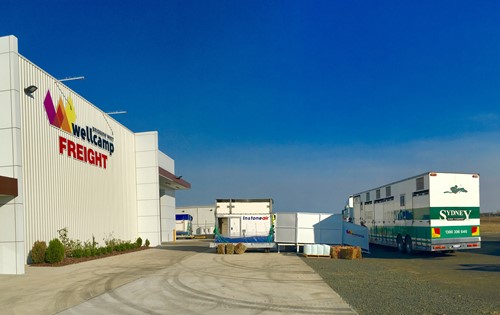 It is an exciting undertaking from Toowoomba Wellcamp Airport and working with Equine International Airfreight (the airfreight division of Magic Millions Sales) and Cathay Pacific Cargo, will provide potential for further horse air transportation in the future.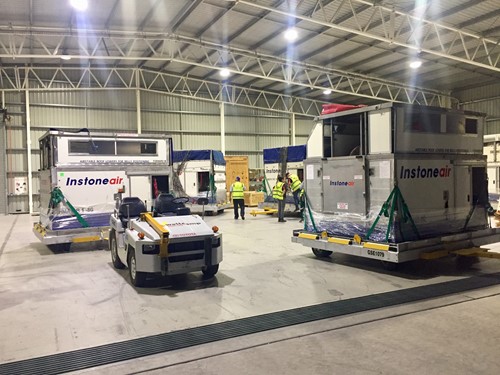 Airport General Manager, Sara Hales added, "Wellcamp Airport is committed to providing flexible, dedicated and bespoke cargo solutions to support both exports and imports of high value product to Australia. This is one example of how our team has worked to meet a very specific need, and we are pleased to be able to help Equine International Airfreight move horses From Toowoomba to the World".
For further information please call Cameron Croucher at Equine International Airfreight on 0417 293 747.
Issued by:
Izelle Barnard
Marketing & Communications Officer
Toowoomba Wellcamp Airport
P: 07 4614 3200
E: Izelle.barnard@wellcampairport.com.au