01 February 2017
ONE of Queensland's most respected local government and tourism identities has thrown his support behind Australia's newest airport.
The former Mayor of the South Burnett Regional Council, Wayne Kratzmann, who is now mayoral mentor for Queensland's Local Government Association and the operator of the popular The Bunyas tourism resort, has taken on a role as honorary ambassador for Brisbane West Wellcamp Airport. 
Mr Kratzmann says its an honour to be considered a suitable ambassador to help promote the Wagner family's privately-funded public-use airport.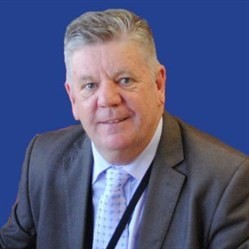 "I am delighted to take on the role and have so much admiration for the Wagner family and their long-term vision for Southern Queensland and surrounds," he says.
The Kingaroy born and bred, Mr Kratzmann, who stepped down as mayor to focus on running The Bunyas, says the airport offers so much, particularly for the primary producers and residents of the South and North Burnett regions. 
"The airport has given so many of us hope and the promise of more viable economical stability and growth in tourism.
"It's probably the best thing that's happened to us since Joh Bjelke-Petersen brought the Tarong Mine to Nanango and Kingaroy," says Mr Kratzmann.
He says whether its at a CWA or chamber of commerce meeting, he's keen to promote the virtues of supporting 'local'.
"If the destination is right, our first choice should always be Wellcamp Airport. Not only will it save many people time by using the services offered locally, there's huge potential in the opportunities it also offers our primary producers and exporters."
Brisbane West Wellcamp Airport developer Mr John Wagner says its fantastic locals like Mr Kratzmann were keen to embrace the airport.
"We saw a huge opportunity for our region to benefit from a jet-capable airport and we are seeing more and more people adopting the 'use local' approach to their travel. It's great to have such a highly-regarded member of the community on board to help spread the message," he says.
Mr Kratzmann will follow in the footsteps of Queensland sporting identities and Darling Downs locals, Laura Geitz and Shane Webcke, who helped engender strong community support and awareness about the project during its construction phase through to welcoming its first flights.
For further details contact:

Izelle Barnard
Marketing & Communications Officer
Toowoomba Wellcamp Airport
e. izelle.barnard@wellcampairport.com.au